---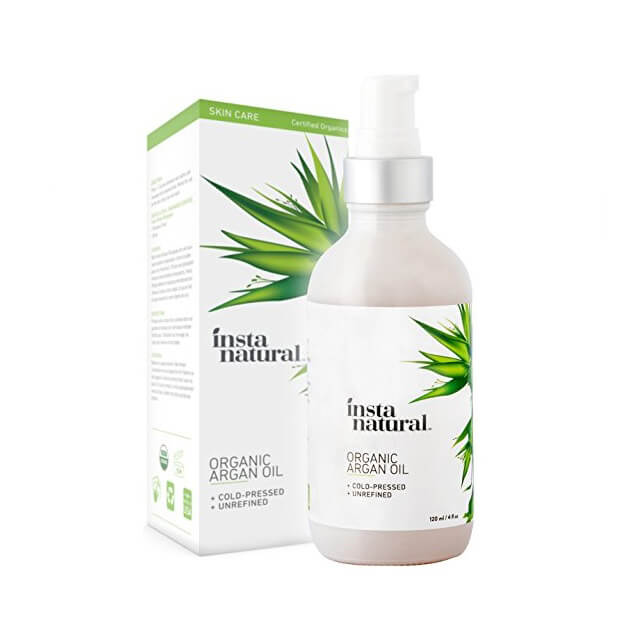 Argan oil which is sometimes called Moroccan Argan oil is an extraction of the kernels of argania spinosa tree.
The beauty oil product contains constituents like vitamin E and unsaturated fatty acids. The Argan oil ingredients offer anti-aging, antibacterial, and anti-inflammatory benefits to the skin with regular, consistent use.
The serum hair oil has antioxidants properties that play a role in strengthening and keeping hair healthy. The oil works as a multi-tasking product because it has skin, body, hair moisturizing properties.
The Moroccan oil also helps maintain the skin and hair hydrated for a prolonged period. And in this unbiased review, we will look into the product effectiveness, price, value, and cost.


Formula & Ingredients
This beauty oil is made from a blend of natural and organic ingredients. It is 100% pure organic Argan oil. It is thus chemical and preservative free.
Unlike other brands, there are no fragrances used in making this oil. It is unique from all other brands on the market because it does not seem (by our estimates)
to contain any artificial ingredients.
The product is also rich in essential fatty acids, squalene, vitamin E, phenols, and carotenes.

● Ingredient safety: Argan oil by InstaNatural has argania spinosa as the only ingredient. The ingredients are therefore safe to use on the skin, face, and hair.
The InstaNatural Moroccan argan oil has been certified by Organic Certifiers and EcoCert ICO. The Argan oil has been clinically proven to improve skin hydration.

● Shelf life: While other brands expire soon after opening, this beauty product by InstaNatural does not. The oil has a shelf life of up to one year from the date of opening. It means you can still make use of it before it expires.

● Argan oil is somehow heavier when compared to other brands like Josie Maran Argan oil but does not feel heavy on the skin.
Though the company claims there are no fragrances used in making the product, it does have a strong smell which does not linger. This, however, raises questions about whether it is actually fragrance-free or not.
Product/Brand Guarantee
InstaNatural organic oil manufacturer offers a 100% money-back guarantee when purchasing the serum hair oil from their website.
In any case, if the customer purchases their organic argan oil and is not satisfied with the results, the company promises to make a refund without any questions.
There are no restrictions on returning the beauty oil in case of dissatisfaction. All that is required is informing them about it.
The company also seems to offer free domestic shipping for orders above $45.
We further found out that the brand promises that the oil will not have any parabens, formaldehyde releasers, mineral oil, sulfates, MCI/MI and synthetic dyes.
The InstaNatural LLC customer support team is always available around the clock to answer to customer queries concerning the product. There is also a messaging button on their website and the contact information in case you have questions.
This means you can have your doubts cleared before purchasing the oil. They offer excellent customer care service as compared to others whose support team is not readily available.
Product Value & Pricing
The oil is packaged in bottles and sized at 4 oz, 120 ml, it goes for about $21.97 when purchasing it through the manufacturer website.
It also costs $17.07 when buying from Amazon and $27.51 when buying from eBay.
The cost varies from one retailer to another. Considering the cost of other brands which sell the Moroccan argan oil of the same size for up to $55, the price is decent.

This is a high-quality multi-tasking product that gives you value for your money.
Product Effectiveness
InstaNatural's organic argan oil has anti-oxidative properties that make it work efficiently in hydrating and moisturizing the skin.
The oil works effectively for all skin types. Argan oil can be successfully used on the hair directly since it can penetrate deep into the pores.
The overall results you get when using this oil include:

● Healthier hair and nails

● Reduced skin flakiness

● Decreased skin cracking

● Controlled breakouts

In our deep research, we determined that customers who have used the product have been impressed with the results.
Those who had weak hair and nails before using this product reported improvement in both health and strength.
The beauty product clears stretch marks and minimizes scars while rejuvenating the skin when applied regularly.
Customers are also pleased with the product as it dissolves faster than competitors while leaving no greasy feeling.
Customer Satisfaction
It is clear that InstaNatural Organic Argan Oil offers satisfactory results. In our analysis, we found that there was ample positive feedback on the manufacturer's website.
This is an indication it is a worthy product with verifiable results. A great percentage of customers said they would recommend the InstaNatural Moroccan oil to others simply because it makes skin feel soft.
Here are some of the factors that we found out mattered most in terms of
customer satisfaction and recommendation:

● Straightens hair

● Affordable price

● Excellent moisturizer

● Absorbs faster leaving the body feeling smooth
● No oily films left on the hair or face

It is multi-purpose: it can be applied directly to the skin, mixed with any lotion and can provide distinct value for the money paid when comparing results.

When customers are happy, they are more likely to use the product again and again.
We discovered that there is a likelihood of clients re-purchasing the InstaNatural Argan oil because of the results they felt they were able to achieve using it.

Final Thoughts

Based on the extensive research we conducted on the InstaNatural Organic Argan Oil, it is safe to say that the product is useful and leaves customers feeling happy.
By offering a full money-back guarantee, the manufacturer makes it clear that they are confident with their product quality and effectiveness.
Our analysis established that the oil is packaged in amber glass which helps to protect the oil from sunlight during transportation, which often spoils argan oil.

Therefore, any InstaNatural product packaged in a plastic or clear bottle may not be safe to use and may have lost valuable properties.
The manufacturer also warns users against continued use in case of an allergic reaction. It is ultimately unclear exactly what the manufacturing process looks like.
Based upon all of the positive reviews, verifiable evidence of advantageous results for the skin, hair, and face (among other places, neck, arms, etc.) we have concluded that this product meets our 'buy and try' recommendation. Give this one a chance.
---