---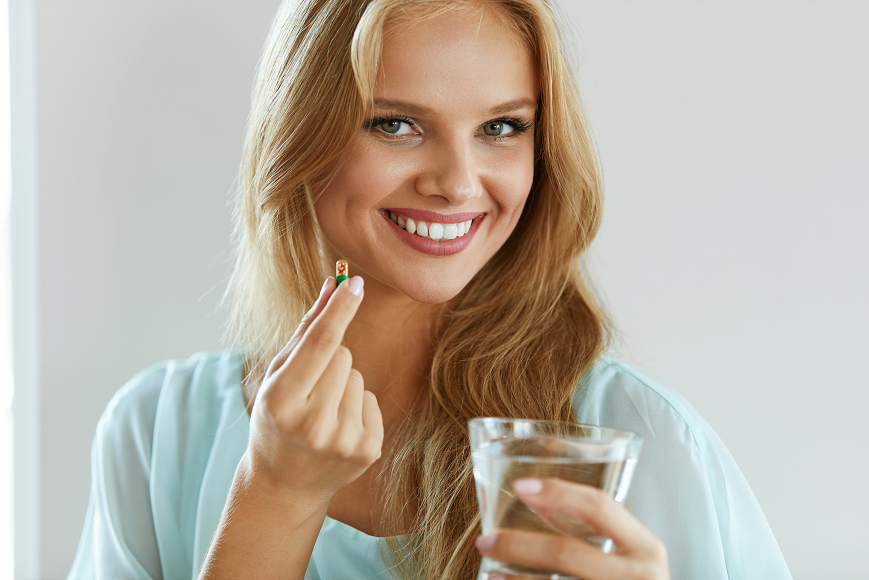 With so many beauty supplements on the market claiming their vitamin enhances hair growth, promotes healthy skin, and helps nails to grow, looking at adequate research and testing out products is the only way to know what works and what doesn't. Another important part of picking the best supplements out there is to research ingredients, vitamins, and blends so you know it's a top-notch product.
Here are three vitamins that promote the overall health of your hair, skin, and nails. While these are not the only components crucial to a fantastic hair vitamin blend, it's a great start. By looking at the ingredients, you discover the best ones.
Hair Vitamin Blends With Highest Reviews Here >>
3 Vitamins That Promote Healthy Hair, Skin & Nails
A basic understanding of the healthful properties in hair vitamin blends begins with knowledge of some key, critical vitamins that these blends contain. Here are three:
Vitamin A
Vitamin A helps to maintain smooth and hydrated skin. Vitamin A is especially recommended for those who would like to enhance the smoothness of their skin. It helps to enhance skin condition by helping to normalize oil production, which gives the skin a rejuvenated and healthy appearance.
Vitamin C
Vitamin C is important for the continued production of collagen—the "glue that holds the body together". Collagen provides vital proteins and amino acids that are critical for supporting hair and nail growth. Vitamin C also plays a vital role in absorbing iron, which helps maintain strong and healthy skin.
Vitamin E
Vitamin E is a great natural antioxidant that supports joint and bone health. It can also promote circulation to the scalp, retaining the natural moisture in your skin. Vitamin E helps boost the immune system, and it also helps to enhance the visible health and appearance of your hair, skin, and nails.


Final Thoughts on Supportive Vitamins
Anyone trying to dramatically enhance the beauty benefits for the hair, skin, and nail that comes from these vitamins should remember that timing is everything. There is no overnight secret to achieving beautiful hair, skin, and nails. Always remember that with beautification comes an immense amount of work and dedication. Always consume the appropriate daily serving sizes of vitamins, minerals, and nutrients, and don't forget to be patient. Beauty takes time.
Citations
"Hair Loss and Collagen Supplements - Vital Proteins Collagen Blog." 19 Mar. 2014, http://www.vitalproteins.com/blog/hair-loss-collagen-supplement/. Accessed 14 Dec. 2018.


---