---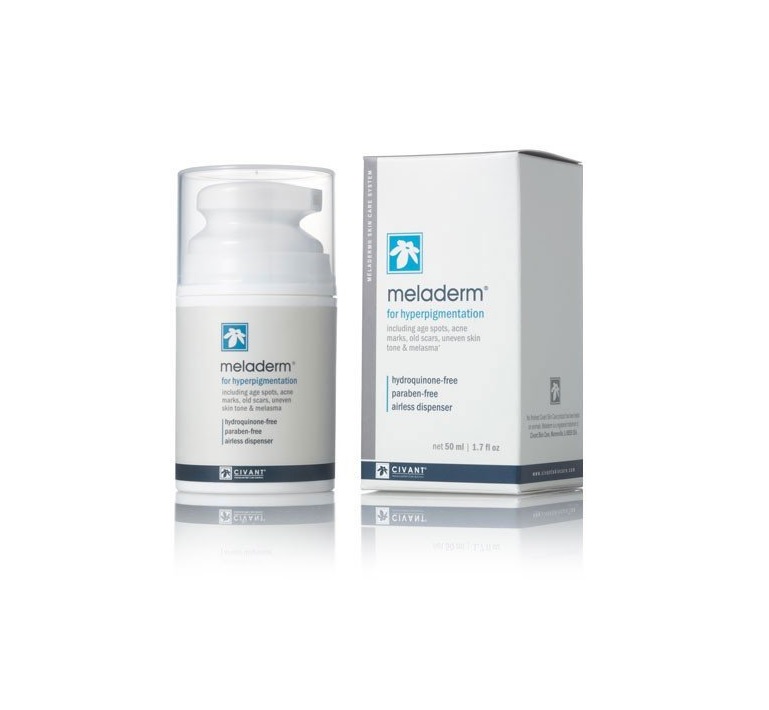 We all love the look of a beautiful skin and will do what we can to get it. In this Meladerm review, we look at several features and benefits that will determine if this is one of the best supplements for your skin.
In our reviews, we provide with you with an analysis based on facts rather than opinions. We enjoy helping users get the most out of every dollar they spend on their skin care supplements.
Formula & Ingredients
The blend of ingredients and formulas used to make Meladerm are safe for your skin. They have been tested to ensure that they are reliable and useful. You will not experience any adverse side effects, which is not something you may expect to experience with most supplements.

Alpha Arbutin
This is an active ingredient that contains the alpha glucosicid bond that is more stable and efficient in inhibiting the overproduction of melanin. It acts faster to enhance the skin whitening naturally and gently. It is manufactured in powder form and is water-soluble.

Sepiwhite
Sepiwhite are natural occurring amino acids also contain lipid residues. They have been proven in studies to lighten age spots as well as dark skin areas. It works by inhibiting melanin-stimulation to prevent excessive production of melanin. It needs to be applied for a period of 1 to 6 weeks for the skin to whiten, depending on the extent of pgmentation1.

Gigawhite
This plant derived skin lightener is derived from plants that include mentha piperita, primula veris, and malave sylvestris. It is able to provide skin-lightening effects at concentrations of only 5%. It also reduces the size and color of age spots within a period of twelve weeks in studies.

SymWhite
This was found to be the most potent of all ingredients. It is derived from molecules that occur naturally in pine trees. Its main benefit is its tyrosinase inhibitory activity as well as antioxidant properties. It does not show any cytotoxicty in its action. It easily clears any dark spots and keeps the skin looking light and clear.

Kojic Acid
It is used in place of hydroquinone and has been shown to be very effective in the inhibition of production of melanin. It is a by-product in the production of a Japanese rice wine called sake. Research shows that is indeed very effective in inhibiting melanin production and therefore effective as a skin whitening agent.

Licorice Extract
The plant licorice contains an active skin-whitening ingredient called glabridin that inhibits pigmentation. It does that by preventing the activation of tyrosinase. In studies, it effectively enhanced the whitening of skin cells without showing any signs of toxicity.

Mulberry Extract
The paper mulberry extract inhibits the production of melanin by inhibiting tyrosinase. It only needs to be present in concentration of 0.4% for it to inhibit as much as 50% tyrosinase. It is also not an irritant even in concentrations as high as 1% of the active incgriedients1.

Bearberry Extract
Bearberry extract or arbutin is an actual a natural extract of hydroquinone favored because it does not possess the same risks as hydroquinone although it is able to inhibit tyrosinase. It is also referred to as bete-arbutin and it's cheaper to manufacture. Manufacturers choose alpha-arbutin over it because it is less potent when it comes to its inhibition properties.

Lactic Acid
Lactic acid and others alpha hydroxyl acids helps to whiten the skin by helping the active ingredients to penetrate deeper into the skin. It does not irritate the skin while doing so. Instead, it gives it a smooth and health look and feel.

Lemon Juice Extract
Lemon juice is used sparring because in larger concentrations it causes skin irritation. However, it does have skin lightening effects and it's a well known potent bleaching agent. It also causes skin drying when applied directly onto the skin.

Emblica Fruit Extract
A natural anti-oxidant's able to provide skin-lightening properties when used in moderation. Its effects are long lasting because of its multiple acting anti-oxidant compounds.

Vitamin C
Vitamin C in its multiple forms of ascorbyl compounds has shown to have a skin lightening effect. The various variants work together to inhibit hyperactive melanocytes and therefore make the skin lighter. The variants include ascorbyl phospahet, l-ascorbic acid, and magnesium ascorbyl phosphate.

Niacinamide
This active ingredient is also known as vitamin B3. It prevents the transfer of melanocytes to keractinocytes and it works best to lighten the skin when it's combined with other treatments. Niacinamide is also known to suppress acne and can therefore be used in its management.

Vitamin K, Ceramide, and Oxido Reductases
These active ingredients help to clear wrinkles, skin-aging signs, and improve the elasticity of the skin. They also reduce the chronic effects of UV radiation and improve the oxygen supply to skin tissues. Finally, they reduce the presence of free radicals that damage skin cells and accelerate aging.
product Pricing & Value
Meladerm has been around since 1999. When you buy it, you are getting a tried and true value for your money, but as always, results may vary. If it does not work, you should probably consult a dermatologist for a much more effective medication.
Product Effectiveness
You can return these products within thirsty days of receiving it if you are not satisfied with its results. The count starts when the courier reports successful delivery of the product.
You will receive your refund less the shipping charges. You however need to email Civant and request an RMA via email. They will respond within one business day.
Customer Satisfaction
Meladerm by Civant could not have been able to get such overwhelming support from its users for all of those years if it were not very effective. Here are pros/cons.

Pros
● It's gentle on your skin.
● Does not have any side effects
● Most of the ingredients are naturally occurring.
● You do not need a prescription.
● It can be used on all skin types.

Cons
● This is not a medication for any skin condition.
● You need to use it continuously to continue enjoying its benefits.
Final Thoughts
Meladerm is an effective skin care supplement that helps to lighten your skin without any side effects.
It uses natural occurring active ingredients as well as mild synthetic ingredients to slow down skin aging, melanine formation, and eliminating dark spots.
It comes with a 30-day money back guarantee from the courier's reported delivery date. 90-percent of the users have reported a positive experience with this skin care supplement.
---