Product Review: Schiff Digestive Advantage Intensive Bowel Support Probiotic - 32 Capsules
Smarter Reviews Takes a Closer Look at Schiff Digestive Probiotics
---
Schiff Digestive Advantage Intensive Bowel Support Probiotic is a smartly priced, FDA approved supplement which contains a unique microbial strain that is safe for adults and children alike.
The strain is claimed to have a survival rate 100 times greater than its competitors, and is an excellent substitute for foods such as yogurt whose positive digestive effects are diminished through the natural digestive process.
Digestive Advantage is available from a number of retail and online stores, such as Walgreens, Amazon, and Walmart.


Formula & Ingredients
The product contains 1 billion CFUs of a patented strain called BC30, an artificially created strain of bacillus coagulans, that has been tested to remain unaffected by the natural digestive process. Also contained in the formula are 30,000 HUT units of Protease which assists in the creation of the BC30 strain. Though 30,000 HUT may appear to be significant, it is only 10 percent of the suggested optimal concentration.

Clearly, this is a probiotic that is artificially created, though the BC30 strain is found not only in this probiotic, but is more than 150 different foods and products globally. The manufacturer has conducted a number of in-house tests, whose results are published in medical gastrointestinal publications, including The Journal of Nutrition and the International Journal of Probiotics and Prebiotics. The evidence of the safety of the product has been confirmed by it being awarded the FDA's Generally Recognized as Safe (GRAS) title.

Despite it being made of largely artificial ingredients, the probiotic is safe to use. While it does not need to be refrigerated, it does contain wheat and soy, so people who have allergies need to use caution if deciding to use the product.
brand Guarantee
To begin with, you may find Internet ads for the Schiff Digestive Advantage® 2 Week Tummy Take-Back Money Back Guarantee Challenge.
Because of its wide retail presence, getting a refund if you do not get the expected results is relatively easy. The manufacturer has a hassle-free, 30-day money back guarantee if you are not satisfied for any reason. Schiff is a company committed to customer satisfaction, and getting customer support for information on the product or questions answered is painless. There is a wealth of information about Digestive Advantage's BC-30 strain on the Internet.
product Pricing & Value
When it comes to product value, Digestive Advantage is one of the probiotics that gives you the highest value for your health dollar. At a cost of 28 cents a capsule, it delivers probiotic benefits for both short term symptoms and long term digestive and immune system health. Though it contains only a single microbial strain, the strain targets the most common intestinal problems and is guaranteed to bring relief within 7 to 14 days.
Digestive Advantage appears to be targeting a niche market of probiotic users, as its single strain formula does not compare with the 11 or 15 strains and substrains of the top ranked probiotics. As with any over the counter health supplement, the results you see will be largely determined by your specific health ailment, but there is good reason to use this as a daily, long term supplement for digestive and immune system maintenance.
One point of debate is about price. Research for this article priced Digestive Advantage at 28 cents per capsule based on the purchase of a 32 capsule supply. It is also available in a 96 capsule bottle. These are the prices listed on their website. However, customer reviews have it listed slightly higher, and one customer found buying it unaffordable on a limited income. It is a product where you should shop around to see what the best available price is.
Product Effectiveness
The company makes it clear that it may take up to 14 days to see effective relief of your symptoms by using this product. They also state that to continue to get the benefits from the product you will need to take it regularly. Unlike some competitor products, you can take more than 2 capsules a day, allowing you to adjust the dosage as necessary to get the results you are seeking.
Customer Satisfaction
Customers with Irritable Bowel Syndrome (IBS) who have used this product generally give it high ratings. One user strongly emphasized that if you are comparing competitor's products that you carefully read the entire list of ingredients on the labels. Similar products are not as effective. Long term users of Digestive Advantage claim that while it is not a perfect solution for IBS, it considerably helps alleviate the symptoms of IBS.
There have been reports of product inconsistency, with user buying a batch that produced excellent results, yet when buying Digestive Advantage from the same supplier a few weeks later reported it was ineffective. Generally, users reported a two year expiration date printed on the box, so because it is unlikely it is an issue of spoilage, quality control may be an issue. But these types of complaints were few.
Upon reading the reviews, initially you will find many people who suffer from IBS highly recommend this product. But also people who have issues such as hyperthyroidism, candida overpopulation, and general digestive dysfunction give it high marks. This indicates that not only does the product treat intestinal problems, but also works to strengthen the immune system, as it claims.
Final conclusion
Schiff Digestive Advantage Intensive Bowel Support Probiotic can be considered somewhat unique, in part based on its BC30 strain that is both common and safe for consumers. Its FDA GRAS status gives it further credibility in the marketplace. Yet there does not seem to be many characteristics that separate it from the top rated probiotics, in part because it has a single strain. The significant advantage it does have is price, ringing in at less than 30 cents per capsule.
Regular probiotic users can rate this as a BUY and TRY product, since the investment and risk is minimal. Most probiotic users are unaware of the specific microbial strains that are lacking in their digestive tracts, so if by trying Digestive Advantage you find it works, you have a Financial advantage as well.
Citations
https://nccih.nih.gov/health/probiotics/introduction.htm
http://kibowbiotech.com/pdfs/Probiotics-Prebiotics-and-Synbiotics-%20Gut-and-Beyond.pdf
https://www.ncbi.nlm.nih.gov/pmc/articles/PMC3788200/
https://1md.org/ourdoctors/kahana
https://1md.org/product/probiotics
---
Author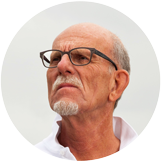 Tom
Tom is a lifelong nutrition enthusiast who recently retired from his career in pharmacology to write about natural health. When he isn't researching health products, Tom enjoys exploring local farmers markets and growing his own organic vegetables.
Tom at tom@smarter-reviews.com