Product Review: Align Probiotic Supplement by Meta - 28 Capsules
Smarter Reviews Takes a Closer Look at Align Probiotic Supplement
---
Align Probiotic Supplement by Meta is one of those products that seems to be intended to meet the needs of a very broad range of people. It clearly has probiotic qualities and a number of people find there is great benefit to using it, but its overall purpose seems to be the jack of all probiotic users and the master of none. That is what likely accounts for its popularity, though availability and convenience are also key factors.

It claims on its website that it is the number one choice of doctors and Gastroenterologists, but that fact was taken from participants in an AlphaImpactRx 2015 probiotic survey. AlphaImpactRx is a marketing company that, among other things, conducts surveys and delivers "primary research-based insights" for hire.
The actual study eluded our attempts to find it, probably because it was done by a private firm. This is not an attempt to undermine the product, only the advertising claim, which on the surface appears true.

Formula & Ingredients
There are 1 billion CFUs in this product, which is relatively measly compared with other high rated probiotics in its class. One positive is that while it is a single strain product, the strain bifidobacterium infantis 35624, is a clinically studied strain, making it both safe and reliable. No prebiotics are present in the formula, but there are a number of artificial compounds that can be cause for concern. Two that are in the group of concern are microcrystalline cellulose (refined wood pulp) and sucrose (a sugar). It also contains milk, making it difficult for lactose intolerant people to take. The fact that there are warning to keep this product out of the reach of children seems like a dire warning for adults.

The product does not require refrigeration, which makes it convenient for travel and outdoorsy locales. It is also gluten free.
brand Guarantee
Align Probiotic Supplement can be purchased at many retail stores, including Walmart, Walgreens, Amazon and CostCo, making it both easy to find and easy to return. There currently is a money back guarantee, credited to you through a prepaid card, but not applicable to 7-count packs and good only through July 31, 2018. The refund maxes out at $46.99, and going to the fine print on their website will reveal more conditions you must meet to wait up to eight weeks for your refund.

At this point it is fair to ask who is the company behind the product, and the answer is P&G. The company does not have a large number of pharmaceutical products, but they do make and market, tampons, Tide, and toilet paper. That might explain the refined wood pulp. But to be fair, P&G has been around for many years and can be depended on to provide quality customer service.
product Pricing & Value
The product comes in 14, 28, 42, and 56 capsule sizes, and odd choice since the generally accepted size is 30 capsules to take one each day. But obviously Align is not intended to be taken as a regular daily supplement, but a supplement to treat temporary symptoms of bloatedness or diarrhea. At $18.99 for 14 capsules, the price is on par with it group. When it comes to value, it is clear you are getting far less in both quantity and quality when measured against the competition.
Product Effectiveness
It has been reported that buying Align Probiotic Supplement online or having sent through the mail is a terrible idea when the weather is warm because the probiotic loses a healthy portion of its effectiveness. Like many of the top probiotics, it is recommended that you be patient to obtain the maximum results. In the case of Align, two months should be sufficient. Customers who proceed patiently are usually very pleased (2 of 3 customers) with the results, which accounts for its popularity.

Though there are a number of negatives to this probiotic, there are a large number of people it works well for, so though the formula may not be the most optimally healthy one, it is one what works.
Customer Satisfaction
This product asks a serious and curious question: How can something that has so many apparently unhealthy flaws actually work to improve your health and become as popular as it is? As a reviewer I look at the facts and data, so when it comes to ingredients refined wood pulp is supposed to be bad for you. However, there may be something about refined wood pulp that actually promotes the healthy reproduction of bacteria in your intestines.

Another fact is that Align Probiotic Supplement only has a single bacteria strain to promote digestive health. This criticism may once again end up being an advantage for its users. Some people do not need 11 strains of probiotics because they are only deficient in one. And the one they are deficient in just happens to be bifidobacterium infantis 35624. I don't know and doubt the buyers know. All they know is it works.
Final conclusion
So what is the final verdict on this product? Not all probiotics work the same on everyone, nor can they guarantee the results will be what the buyer expected. You can give it a try, but be sure to carefully read the ingredient label to see if there are any ingredients that you are allergic to, or will negatively impact your health. You may find you will join the other users who approve of this product and make it one of the most popular probiotics on the market.
Citations
https://nccih.nih.gov/health/probiotics/introduction.htm
http://kibowbiotech.com/pdfs/Probiotics-Prebiotics-and-Synbiotics-%20Gut-and-Beyond.pdf
https://www.ncbi.nlm.nih.gov/pmc/articles/PMC3788200/
https://1md.org/ourdoctors/kahana
https://1md.org/product/probiotics
---
Author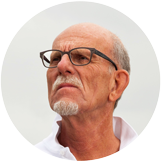 Tom
Tom is a lifelong nutrition enthusiast who recently retired from his career in pharmacology to write about natural health. When he isn't researching health products, Tom enjoys exploring local farmers markets and growing his own organic vegetables.
Tom at tom@smarter-reviews.com