1MD Complete Probiotics Platinum Review
Smarter Reviews Takes a Closer Look at 1MD Complete Probiotics
---
The health benefits of probiotics have been proven by years of scientific research. Consuming certainly viable microbes in the form of probiotics can keep your body healthy and even treat certain diseases.1 The right kind of probiotics can help your body to balance out the critical microbiome, the microbial content of your gut.
The strains of microbes found in probiotic supplements can also prevent the ill effects from other pathogenic strains. Regular use of probiotic supplements has been shown to bolster the immune system and contribute to whole-body health.2

If you are thinking of adding probiotic supplements to your diet, you are not alone.
Millions of health-conscious people around the globe have seen a vast improvement in their gastrointestinal and immune health using probiotic supplements. That said, it is not easy to pick a probiotic supplement, with hundreds of brands and products making the situation even more confusing.
In this review, we will be taking a closer look at one of the most popular and effective probiotic supplements out there, called Complete Probiotics Platinum by 1MD. It is one of the most highly rated probiotic supplements on the market and one of our favorites. But is this supplement really worth the hype? Let's find out!

Formula & Ingredients
The core ingredients are crucial in any health supplement, especially probiotics. The choice of each microbial strain, the amount offered, and the viability are all critical.
Complete Probiotics Platinum by 1MD contains 11 robust and powerful probiotic strains. While most of brands on the market include only 1 or 2 strains (I mean, really, what's the point?) the 11 strains in this supplement offer a significant advantage. The strains are carefully selected so that they create the right balance of the gut microflora. This attention to detail is very rare in many other supplements.

Having multiple strains is not enough if the microbes are not able to colonize in the gut. Complete Probiotics Platinum by 1MD contains a high concentration of the probiotic strains that allow the bacteria to colonize the gut and exert the most beneficial effects. When you break it down, that is significant and advantageous.
The capsules contain over 51 billion CFUs of the probiotic strains. 51 billion! That's more than enough to ensure effective and efficient delivery to the gut. This particular concentration of individual strains ranges between 1 billion and 15 billion CFUs. This serving size is enough for the microbes to escape the harsh, acidic contents of the stomach and bile and colonize the gut with positive effect.
These strains also include substrains, which is incredibly significant on a scientific level. Substrains listed clearly on the label indicate clinically proven and extensively researched strain variations and health benefits. The fact that this product contains a slew of substrains makes it one of the best money can buy. As far as included the most premium strains and substrains possible, 1MD is in a golden class of its own.
Another incredible ingredient present in the capsules is the NutraFlora® Prebiotic fiber mix. The Prebiotic fiber blend is rich in nutrients and also provides some much-needed fiber. It helps the colonization and growth of the Bifidobacteria and Lactobacilli strains in particular. Another ingredient of the capsule includes long grain rice flour and cellulose. It is completely healthy, vegan, pure, and natural.

The capsules are coated with a delayed release coating that protects the probiotic strains from destruction by the stomach acid and bile. The contents are released in only in the intestine preserving the viability of the strains and maximizing results.

As the capsules are gluten, soy, and lactose-free, they can be used by people with allergies to these ingredients, which means this product has few, if any, limitations. There are no artificial colors, binders, flavors, or fillers in the formula, and again,
the capsule shells are vegan, made from cellulose, and 100% natural. Love that.

Multiple independent studies also prove that the capsules are safe and do not contain any contamination from harmful strains such as Salmonella or yeast.3
Probiotic strains used in this formulation are safe to consume, and most people should not expect any adverse reaction at all. This product is 100% tested and safe.

The daily serving size is recommended at one capsule with eight fluid ounces of water per day. That's it. No muss or fuss, just one capsule per day. And we found that it is best to consume the probiotic early in the morning with breakfast.
brand Guarantee
1MD is a well-reviewed and highly trusted name, endorsed by probiotics champion Dr. David Kahana, a board-certified gastroenterologist.4 He has been researching probiotic supplements for over ten years and has successfully treated countless patients by suggesting use of Complete Probiotics Platinum by 1MD. He fully supports the brand, which adds a great degree of credibility to the product.

Each batch is tested for quality and safety. The company also provides a 100% money-back return guarantee for 90 days. If you don't like the product, you can return it and get 100% reimbursement easily. Not only that, but they also have an excellent customer service team as well. You can call the main office 7 days a week between the hours of 6 a.m. to 5 p.m. PST. If you have any questions regarding almost any aspect, the prompt customer service is there to help you. This a welcome departure from most of the other products in this category.
All things considered, the brand guarantee is strong because it covers any issues that may arise, but our research consistently indicates that most customers do not have to rely on it — it's the holy grail of probiotic supplements, because it generally pleases everyone who uses it. We are hard-pressed to find many companies with products that can produce that level of exceptional quality and value. Hats off.
product Pricing & Value
Complete Probiotics Platinum by 1MD is a premium probiotic supplement in every sense, and is therefore slightly costlier than the competition. However, although the price may seem a bit steep, the supplement is worth every penny. Massive customer support and strong, positive reviews have underscored this company's commitment to quality and emphasize the value users are getting with every single serving.
Most people using the supplement have seen a beneficial effect in as early as a couple weeks. This is exceptionally fast. The company also gives a discount if you buy the product in bulk. You can save a whopping $70 if you buy 6-months' worth. In terms of overall product value, this one is hard to beat and easy to recommend.
Product Effectiveness
The effectiveness of probiotic supplements can be difficult to gauge. However, thousands of satisfied customers vouch for the efficacy of the Complete Probiotics Platinum by 1MD. You should see an improvement in your digestive health in a month or less of continuous usage. That is an incredible guarantee that offers exactly what true "product effectiveness" should. Knowing in advance that with regular use, you will see results that can improve your digestion, gut health, immune system, and more, makes this product the complete package.

The supplement is also extremely effective in treating Irritable Bowel Syndrome and other gastrointestinal ailments. However, it may take slightly longer to see benefits in these cases. That is to be expected. One of our favorite features of the product include the 11 strains and delayed release technology, primarily responsible for the quick action and efficacy of the product. This product is truly as good as it gets.
Customer Satisfaction
Complete Probiotics Platinum by 1MD is a clear winner in the customer satisfaction department, and that's taking into account several hundreds of brands of probiotic supplements that we've reviewed in our adventures. Thousands of customers have nothing to say but positive things about the product. These supplements are some of the most highly rated probiotic supplements on the market and most people
are completely satisfied with the product and report basically no side effects.

We found out that most users return to buy the product, and some users have even been using the products for years with notable results. Many have posted videos and testimonials declaring their unwavering support for 1MD probiotic supplements, as if this company has tapped into something the others with they had. Almost all users experience a positive impact on digestive, immune and full body health using this product, making it one of the most effective choices available.
Final conclusion
Complete Probiotics Platinum by 1MD is one of the best probiotic supplements on the market, without a doubt. They are highly reviewed, and thousands of satisfied customers prove their effectiveness. They are certainly worth a try for anyone who wants to optimize the health of their gut, regulate digestion, clear their system, fight IBS, or balance out their microbiome for whole body health advantages.
Whatever 1MD is doing, they're doing it right. Complete Probiotics Platinum by 1MD is one of the safest, high-quality, whole body health-supporting supplements we have ever come across, and we recommend trying it as soon as you're ready to!
The 11 strains, all-natural formula and overall quality of the probiotics make these capsules a clear winner in almost every category.5 We highly recommend Complete Probiotics Platinum by 1MD because they are simply the best probiotic supplements out there! Your health will benefit and you'll thank the stars you gave 1MD a chance.
Citations
https://nccih.nih.gov/health/probiotics/introduction.htm
http://kibowbiotech.com/pdfs/Probiotics-Prebiotics-and-Synbiotics-%20Gut-and-Beyond.pdf
https://www.ncbi.nlm.nih.gov/pmc/articles/PMC3788200/
https://1md.org/ourdoctors/kahana
https://1md.org/product/probiotics
---
Author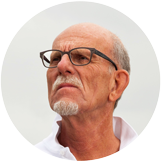 Tom
Tom is a lifelong nutrition enthusiast who recently retired from his career in pharmacology to write about natural health. When he isn't researching health products, Tom enjoys exploring local farmers markets and growing his own organic vegetables.
Tom at tom@smarter-reviews.com