Product Review: Nature's Bounty Advanced Probiotic Supplements - 120 Capsules
Smarter Reviews Takes a Closer Look at MegaFlora Probiotics
---
Probiotic supplements are gaining in popularity because of the numerous health benefits that they offer. Probiotics help your body to restore the balance between the 'good' and the 'bad' bacteria in the digestive system.1 The good bacteria help your body to protect itself by stimulating the immune system, help extract more nutrients from the food that you eat and keep the harmful bacteria in check.
Most of the good bacteria in the digestive system come from ingesting natural, unprocessed whole foods. However, due to our reliance on processed and refined food, we are cutting the supply of good bacteria to the gut short. One of the easiest ways to remedy this situation is by using probiotic supplements. These supplements contain viable (live) bacteria that, when ingested, can colonize the digestive system to restore the balance. As you can imagine, it is crucial for the bacteria in the probiotic supplements to be 'good' and active. Hence, it is important to choose the right probiotic supplement. There are hundreds of brands of probiotic supplements in the market, but only a few pass the test of safety, efficacy, and affordability.
In this review, we will take a closer look at one of the most widely used and highly rated probiotic - Nature's Bounty Advanced Probiotic 10. We will see what makes this product one of the best-selling probiotic supplement on the market and whether it is actually worth the hype.

Formula & Ingredients
The ingredients in the formula are crucial to being effective and efficient. The choice of the strains used, their concentration and other additives can affect the usefulness of the supplement. Nature's Bounty Advanced Probiotic 10, as the name suggests, contains a combination of 10 beneficial strains of bacteria. The strains chosen, have been studied extensively and are known to be useful in maintaining digestive and immune health.

The ten strains used in the formula include the following.
Lactobacillus Plantarum
Bifidobacterium Bifidum
Lactobacillus Rhamnosus
Lactobacillus Bulgaricus
Lactobacillus Salivarius
Lactobacillus Brevis
Lactobacillus Acidophilus
Lactobacillus Paracasei
Lactobacillus Casei
Bifidobacterium Lactis

The Lactobacillus are known to have a positive effect on gastric health and immunity. They have been shown to be effective in treating various digestive disorders such as Irritable Bowel Syndrome (IBS) and Crohn's disease.2

The Bifidobacterium used in the supplement provide diversity and protection against yeast and fungal infection. These probiotics can stimulate the immune system of the body to fight infections caused by yeast such as candidiasis.

Unfortunately, other filler ingredients of the capsule include cellulose, silica, magnesium stearate and soy ingredients. The product also contains milk ingredients and is not suitable for people with lactose intolerance. We love to see supplements that are allergen-free, however, this supplement is not, and it is a reason for concern. Plus, it's full of fillers and binders. The capsule shell is made from cellulose.

Nature's Bounty Advanced Probiotic 10 contain 20 billion live Colony Forming Units (CFUs) bacteria. We love when the dose of the probiotics is high as it compensates the loss of the live cells when they are exposed to stomach acid or during shelf storage. It was good to see that Nature's Bounty Advanced Probiotic 10 contains more than the recommended 15 billion CFUs of bacteria.

The capsules do not include any prebiotic mixtures which is definitely a downside. Supplements with prebiotic mixtures are more effective in proven research, and the lack of a prebiotic is not a great sign for this product.

The capsules are 100% vegan, but it does contain milk and soy ingredients. We would have liked to see these components eliminated especially when other brands on the market are allergen-free.

All the strains have a proven safety record, and we did not find any significant side effect reported after use of this supplement. That said, some mild inconvenience such as stomach ache can occur during the first few days of usage. However, these symptoms soon subside.

The safety of the product has been independently tested by a third party lab, and the results are consistent with the label claims.3

Another issue with this supplement is the fact that the capsules are not stable at room temperature once the seal is broken. You must refrigerate the opened bottle and use quickly to prevent any loss of bacterial viability.

The recommended serving size is two capsules per day with meals for the health of the digestive and immune systems. (That's the claim, anyway.)
brand Guarantee
Although Nature's Bounty is a trusted name in the supplement industry, we were disappointed by a lack of any decent guarantee from the company. There isn't one.
However, on the brighter side, the product is sold by many retailers such as Amazon, Whole Foods, Walgreens and CVS who have their own guarantees.
Drugstore.com offers the easiest return policy, but charge $4.99 per item returned.
product Value
Nature's Bounty Advanced Probiotic 10 is one of the least expensive probiotic supplements out there. A 30-capsule bottle costs just $11.10, which is significantly less compared to the other products in the category. A multi-strain probiotic at less than $0.37 a day is a decent deal.

The low price-point makes the product attractive, especially for people who are just trying probiotic supplements out. That said, even people who have been using probiotic supplements for a long time have experienced good value for money with this product just as well as some similar competitors.
Product Effectiveness
The efficacy of any probiotic supplement is hard to predict. The effectiveness depends on the health of your gastrointestinal system as well as your individual physiology. However, based on the experience of thousands of satisfied customers and our own, there is no doubt that the supplement is effective. Most people may take a couple of weeks to notice any effect at all. But most people will eventually observe obvious benefits from the product.

As with any probiotic supplement, there is an initial period of adjustment where you may experience some stomach aches and other minor complaints. However, most people see these complaints resolved within a week of regular usage.
Customer Satisfaction
Nature's Bounty Advanced Probiotic 10 is a very well-received product. Most people find the product relatively affordable. Many users have nothing but praise for the product. People seem to start seeing effects as early as an in a few weeks. Most people experience improved digestion, reduction in gas and bloating. They have also reported a significant decrease in the intensity of IBS with the supplement.

Mild side effects do occur in some individuals, stomach aches being the most common one. That said, most people experience the symptoms for less than a week before they tend to completely disappear.
Final conclusion
Nature's Bounty Advanced Probiotic 10 is a decent probiotic supplement that is fairly affordable and sufficient. It checks many of the right boxes — multiple strains, high concentration and lower price. However, a lack of protection from gastric acid many fillers, and not being allergen-free limit the effectiveness of the product.

We like Nature's Bounty Advanced Probiotic 10... but we aren't in love with it.
Citations
https://www.cambridge.org/core/services/aop-cambridge-core/content/view/S0954422404000204
http://onlinelibrary.wiley.com/doi/10.1111/j.1365-2036.2008.03750.x/full
https://labdoor.com/review/natures-bounty-ultra-strength-advanced-probiotic-10/report
---
Author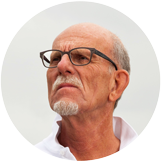 Tom
Tom is a lifelong nutrition enthusiast who recently retired from his career in pharmacology to write about natural health. When he isn't researching health products, Tom enjoys exploring local farmers markets and growing his own organic vegetables.
Tom at tom@smarter-reviews.com