Product Review: Turmeric Curcumin with BioPerine by EverPure
Smarter Reviews Takes a Look at EverPure Turmeric Curcumin
---
As you probably already know, there are a number of competing Turmeric Curcumin products available on the market, so knowing which to choose from can be challenging, especially when everything looks the same and sounds the same.
When looking at the name of this product, it is very similar to many other competing products except for one thing – the name EverPure. Do not look at this statement as a promotion, but consider that the only difference in two competing products may be solely with the reputation of the company that makes it. We had to take a look.

Formula & Ingredients
The EverPure brand of Turmeric Curcumin is free of stearate or silicone dioxide, an ingredient often found in the vast majority of turmeric curcumin supplements. This is an extreme benefit, as it is becoming harder and harder to find high-quality turmeric curcumin products (supplements) that do not include these fillers.

The ingredients contained in EverPure's Turmeric Curcumin with BioPerine are a compound mixture of standardized extracts that contains 95 percent Curcuminoids.
The main ingredients are organic Turmeric, Bioperine, and Black Pepper Extract.
This product does not contain any GMO's, additives, fillers, artificial ingredients, preservatives, stearates, Silicon Dioxide, or Titanium Dioxide. It is completely free of any allergens – a 100 % natural product contained in a vegetarian, non-GMO plant cellulose capsule. That sets this product apart on its own.

Since all of the ingredients are purely organic, the safety level is extremely high. The manufacturer's recommended daily dose is 1 vegetarian capsule that can be taken 1 to 3 times per day. The fact that you can adjust the amount you take and adjust it to your personal health profile is additional evidence of the products safety and superior quality.
product Pricing & Value
A single bottle of 120 pills of EverPure Turmeric Curcumin costs $24.47 on Amazon.com. That comes to a daily cost of between 20 and 60 cents per day, depending on how much of the product you use. The customer reviews are glowing. One reason for the high customer satisfaction rating is their return policy. The company offers a complete, no questions asked, 100% refund if you are dissatisfied with EverPure's brand for any reason.
Simply send them an email and you will get your full purchase price returned immediately. No messy return packaging or forms to fill out. It's pretty easy.

For regular users of Turmeric Curcumin, the very low price of the product is amazing. But as with anything that is low priced, the question is – does it work? The best reviews are the ones that allow the actual buyer and user to make their case. What is even better than customer reviews is the fact that there are a number of websites that review this product, so you know there are many people that use it.
Product Effectiveness
The company makes it clear that it may take up to 14 days to see effective relief of your symptoms by using this product. They also state that to continue to get the benefits from the product you will need to take it regularly. Unlike some competitor products, you can take more than 2 capsules a day, allowing you to adjust the serving sizes as necessary to get the results you are seeking. We liked that.
Customer Satisfaction
On Amazon.com, 79 percent of the reviews are 5 star ratings. This is an above-average rating compared to the Amazon products in general, but when you consider there are nearly 1400 buyers who chose to review what for many people is a "love it or leave it" product, it speaks volumes about the quality of the product and of the brand. Of the remaining 21 percent who did not give it a 5 star rating, 16 percent gave it 4 stars. That is basically a 95 percent strong approval rating.

Users of Turmeric Curcumin seem to be a loyal crowd, as one user discovered that because the product is fat soluble, it actually works better when a small meal is eaten when taking the daily dose. (Users should carefully remember that it is a small meal.) There is more to the story. A 1-star reviewer said that he stopped using the product because he was always hungry. It helps to read all the reviews if you are seriously considering buying any product. All it took was taking EverPure Turmeric Curcumin with a small meal and there would have been another EverPure convert.

The general product review stated that it is very safe and you can take between 1 and 3 per day. One user, because of their very severe inflammation, increased their servings to 4 a day and reported no ill effects from it. However, it is not recommended you violate the manufacturer's guidelines.

For the record, other websites were checked to see if the available customer ratings were as favorable as those we found. The short answer is yes. However, what separates this product's reviews from other Turmeric Curcumin products is the almost complete lack of any reports of negative side effects or associated problems.
The most common complaint was that people were hungry all the time. One word of caution about researching this product was that a number of websites gave it a 3-star rating, but there was no access to the customer reviews used to arrive at the rating. This reviews looked objectively at the pros and the cons of the product.

After reading a sample of what actual users say, it is fair to ask whether there are any reasonable complaints that would cause you not to buy this product. From reading the critical reviews on Amazon, from those 5 percenters, most complained that the packaging was mislabeled or the products was stale.
This is not reflective of the product, but more on the store selling you the product. This is true for many foods and food supplements, which is another reason to read as many reviews as possible before making a decision to buy turmeric curcumin.
Final conclusion
Here is a good time to mention that EverPure is reported to donate 10 percent of all company profits to charity. As we mentioned at the beginning, what separates one product is not just the quality of the ingredients or a nice looking package, but the reputation of the company – its people and others. The issue of low price has been analyzed, and if you think that maybe the price is low because they are looking out for the customer – you may be right! Generally, the safest review approach is to give a "buy and try" recommendation since any product may not work as expected for you. But if you are a dedicated Turmeric Curcumin user, just buy this and save yourself the trouble of comparing. You don't have much to lose.
---
Author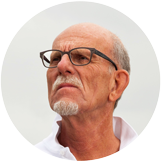 Tom
Tom is a lifelong nutrition enthusiast who recently retired from his career in pharmacology to write about natural health. When he isn't researching health products, Tom enjoys exploring local farmers markets and growing his own organic vegetables.
Tom at tom@smarter-reviews.com