Product Review: Complete Probiotics Platinum Plus Prebiotics by 1MD
Smarter Reviews Looks at 1MD Complete Probiotics Platinum
---
It is not often you find a product that has the personal and professional endorsement of a fully qualified and licensed doctor.
Complete Probiotics Platinum by 1MD is one such product. The doctor, Dr. David Kahana, is a Board Certified Gastroenterologist and Physician Nutrition Specialist who has a website dedicated to the treatment of Gastrointestinal (GI) problems – The Center for Digestive Health & Nutritional Excellence.
There is a reason this product ranks as number one in many of the leading health websites and comparison forums.
In this review, we will be taking a closer look at one of the most popular and effective probiotic supplements out there, called Complete Probiotics Platinum by 1MD.
It is one of the most highly rated probiotic supplements on the market and one of our favorite finds. But is this supplement really worth the hype? Let's find out!

Formula & Ingredients
Complete Probiotics Platinum has a highest number of CFUs than any competitor – 50 billion. That's incredible. These 50 billion CFUs contain 11 different strains and substrains, many specifically targeting stomach acid and bile to relieve GI acidity.
A prebiotic booster is also part of the formula, which just amps up the value and effectiveness of this product by exponential bounds. This filler-free product has been clinically tested and is contained in an easy to swallow vegetarian capsule.
This probiotic product is 100% natural, with nothing to get in the way of the health benefits or effects on the digestive tract. There are no binders or fillers, artificial flavors, colors, or strange ingredients. It's one of the purest probiotics available.
It is coated to resist the effect of stomach acid and allow safe and effective delivery. This allows more of the probiotics to be absorbed inside the intestinal tract, where the formula will be more productive. To assist in the creation of the key essential bacteria Bifidobacteria and Lactobacilli, NutraFlora Fiber has been added in. A+.
brand Guarantee
Because this probiotic is made in facilities located in the USA, it receives stricter control measures of both purity and quality than from products that are made in other countries.
It is difficult to find in retail stores as it is primarily sold from its website at 1md.org but this doesn't seem to pose any sort of issue for consumers.
Due to the popularity and the high demand for the product, there are times when customers will be notified that there is a back order. I suppose it's nice to know that this product is so vastly popular and effective that people will wait for it to restock.
While there is a 90-day, money-back guarantee, you must wait until a reasonable amount of time has passed before requesting a refund in order to have evidence you actually tried the product.
That minor quirk notwithstanding, this product excels in terms of brand promises.
product Pricing & Value
The presence of 11 different strains and substrains of bacteria makes this one of the highest quality probiotics on the market.
The price is on the high side at $49 for a single, 30-day supply discounted to $43 a bottle for a 90-day supply. That comes out to about $1.30 per capsule. However, when you consider the health benefits your digestion gets from this, it's worth it.
Though the user is only required to take the probiotic once a day, the probiotic must be taken as part of your daily regimen in order for its positive effects to continue on.
Given that the maximum benefit is achieved with year around use, the annual cost will only be about $450 with the discount pricing of $37.33 per bottle when you order 6 bottle packages, and be sure to add in shipping charges. Still worth it.

The advantages of Complete Probiotics Platinum certainly outweigh the heavy price, and the pricing structure clearly is designed for buyers who are committed for the long term.
Its impact on your GI tract and immune system health cannot be understated.
Product Effectiveness
The effectiveness of any probiotic will depend on the specific ailment you are trying to alleviate, but this product has them all covered.
It is popular because it is extremely effective for many people and addresses their immediate concerns.
Customers feel better and find that major symptoms disappear when it is used regularly. By and large, the reviews for this product come up spades everywhere.
Users love the results they are experiencing in terms of enhancing their digestive health, and more than 90% of customers return to re-purchase when they run out.
Customer Satisfaction
Given the fact that there is only one place to buy the product, and backorders are not a rare occurrence, you have to plan ahead to continue to get the maximum benefit from the product. It's worth it, because of the ultimate value you'll get.

In review after review, our research showed customers were overwhelmingly pleased with the effectiveness of this product and the attention of the customer service team in helping with customer needs.
4 and 5-star reviews are consistently left across the internet for this product, making it one of the easiest-to-use, consumer-popular probiotics products on the market.
Final conclusion
It is fair to conclude that there are many people who believe in the effectiveness of Complete Probiotics Platinum, and for good reason. It's one of the best out there.
Finding a probiotic that actually works without any side effects is a dream come true for many people and its health effects and natural ingredients cannot be ignored.

Price may not be an issue because of this reality. But if you are price conscious and want to treat mild or specific symptoms, you may be better off purchasing in bulk.
Any way you look at it, we highly recommend 1MD Complete Probiotics Platinum!
Citations
https://1md.org/product/probiotics
https://1md.org/ourdoctors/kahana
---
Author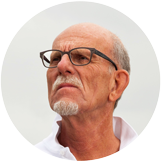 Tom
Tom is a lifelong nutrition enthusiast who recently retired from his career in pharmacology to write about natural health. When he isn't researching health products, Tom enjoys exploring local farmers markets and growing his own organic vegetables.
Tom at tom@smarter-reviews.com