---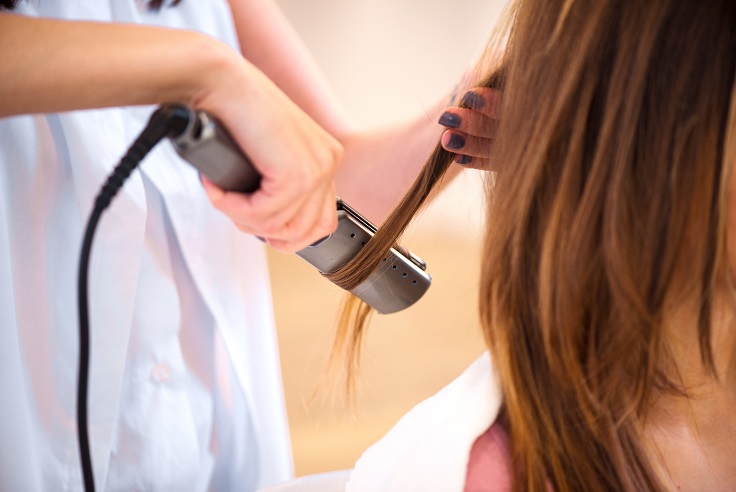 Straight hair has long been a trend and coveted hair style. Everything from home irons to chemicals have been tried and tested, by women and men, to get the stick smooth look. Luckily nowadays we have more natural straightening methods and the wonder that is ceramic flat iron. We have the 10 tips to using a flat iron while reducing heat tool damage to your luscious locks.
Flat Irons With Highest Reviews Here
TIP 1:Embrace and love your hair
Whether you've got kinky, curly, wavy, straight, or all of the above. It's beautiful, we love it.
TIP 2:Use a hair mask and serum regularly
Using a serum regularly, especially one that is argan oil based will protect your hair cuticle and make for less frizz in general.* A hair mask is beneficial when used one to two times a week. Try to find a natural system that works together.
TIP 3:Choose the right shampoo and conditioner for your hair
Some may need more body, some may need more moisture, others just want their hair to smell good. Pick a pair that will nourish your hair and try to stay away from parabens and sulfate.*
TIP 4:Wash your hair only 1-2 times a week
You risk drying out your hair; losing natural and essential oils your hair needs to stay healthy.*
TIP 5:Take a hair supplement
The right all-natural supplement will make your hair healthier and strong enough to withstand the regular use of heating tools.*
TIP 6:Use a heat protectant spray
A heat protectant adds a shielding layer between your hair follicle and the heat tool.* You'll notice some "smoke" or steam escaping as you pull your flat iron through. Don't fret, that's just the droplets of hair protectant doing its job.*
TIP 7:Find the right flat iron and set it to the right temperature
A ceramic option is best for eliminating frizz and getting the smoothest outcome possible.* Those with finer hair should not turn the iron all the way up but instead find a healthy medium of heat for conscious styling.
TIP 8:While using a flat iron don't hold the flat iron in one place for too long
Move the iron fairly quickly through you hair to prevent burning. If you need to, smooth your hair out prior with a natural bristled hair brush and a blow dryer on its lowest setting.
TIP 9:Make sure to follow up your heat styling with more serum*
Use a small amount on your fingertips to smooth on the tips of your hair.
TIP 10:Hairspray to lock it up
Top your freshly straightened and smoothed hair with your favorite hairspray to prolong the look. Choose a hairspray that will give you light hold and also add some shine.
You can maintain your straight look by touching up with your flat iron and using dry shampoo on the third or fourth day. Don't want to straighten your hair? You can use your flat iron to achieve waves and curls as well with the right technique. The same tips for various styles can be used to keep the integrity of your natural and styled hair.
*Results are based on users' personal experiences collected on this page and do not necessarily reflect typical results of using these products. Please see product website for more information.
---