---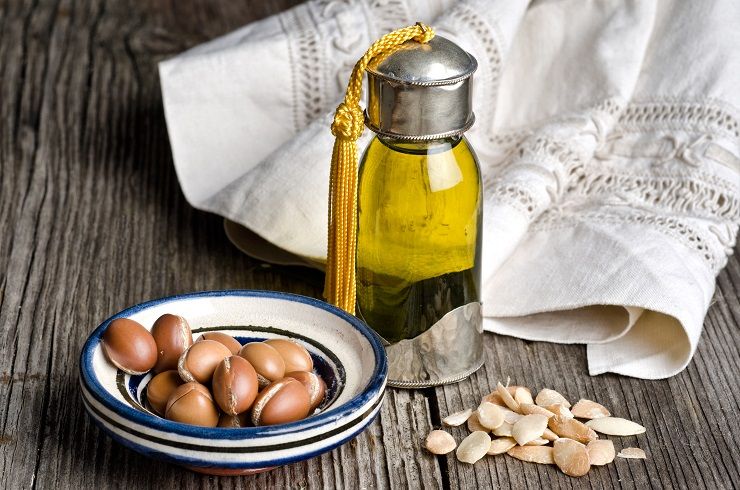 Just as mysterious as the country, the women of Morocco have remained a modest yet tough part of a society that is steadfast in discipline and focus. They have been in a very important cultural transition, where tradition is meeting modernity. Their resilience is proving to be the source of their beauty. We decided to do some homework and inquired about the Moroccan woman's beautification process. Then we realized, maybe she's born with it?
Argan Oil With Highest Reviews Here
The Flavor - The Moroccan diet is influenced by Mediterranean and African cuisine. Rich with fresh salads, vegetables, grains, healthy oils, and lean meats. Argan food oil is a popular oil used by Moroccans. It is drizzled over salads, couscous, and bread.
The Tea - Tea has amazing antioxidant and anti-inflammatory properties and Moroccan ladies are drinking lots of it.* Their go-to is peppermint tea which full of properties that heal the skin, aid in digestion, and boost metabolism.*
The Beauty - Contrary to western beauty practices, Moroccan women opt for more natural and simple regimes. These beauty secrets have been passed down from generation to generation and are still used today.
The Hammam - A hammam is a steam room that is a customary weekly visit for Moroccan women. Here they cleanse themselves and use exfoliates, like black soap, on their skin. This ritual leaves their skin glowing and also makes time to socialize with neighbors and friends.*
The Clay - Rhassoul is a mineral rich clay that comes from the Atlas Mountains of Morocco. Its nutrient properties pull impurities from the skin and is often used by Moroccan women as a daily facial cleanser.*
The Eyes - Kohl is traditionally used as an eyeliner and mascara. Apart from genetics, it is what gives Moroccan women their striking and smoky eyes.*
The Henna - The gorgeous designs and decorations created with henna are often seen on the hands and feet of Indian, North African, and Egyptian women. It is said to infuse their bodies with positive and healing energy to bring happiness in their lives. Variations of henna that are used for the hair are a natural and ammonia free alternative to traditional hair dyes. It is used to bring shine with a slight tint of color to the hair.*
The Oil - Moroccan women seem to get the benefits of argan oil both internally and externally; it shows. Argan oil or Moroccan oil is used all over the body as a moisturizer, healing oil, face cream, and hair conditioner.* The omega-3 fatty acids found in this oil strengthen cell walls and promote the production of collagen in the skin.* Collagen is what makes your skin bouncy, plump, and firm.The youth restoration of strengthening cell walls also works on hair and nails to reinforce strength and growth.*
As you can see, we searched high and low. Discovering these Moroccan treasures answers some of our questions but we'll never know all their secrets. For now we'll be busy drinking tea and oiling up.
---