---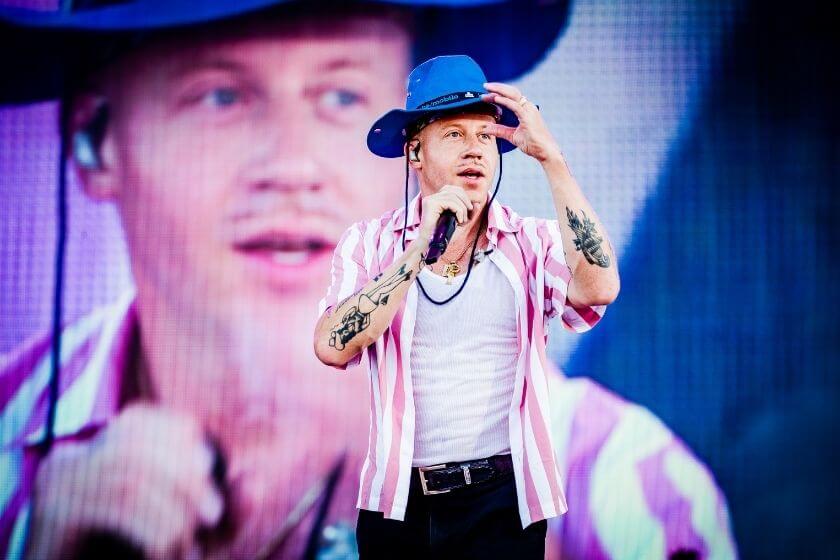 Rapper Macklemore already has a huge fan base, but his latest video just earned him a whole bunch more. Needing a new video for his song "Glorious" he took an unusual but surprisingly popular approach.
Rappers are infamous for having extravagant videos with fancy cars, scantily-clad females, drinks, parties, and exotic destinations, but not this time. The newest Macklemore video has a new star, and it created more buzz than any of the usual imagery. The surprising star of Macklemore's music video was his grandmother.
In an extreme twist from the norm, Macklemore surprised his grandmother for her 100th birthday by spending the day with her and videoing the whole thing. The purpose of their day together was to grant each and everyone of his grandma Helen's wishes.
The inside look at their sweet and adorable relationship is melting hearts all across the internet. While the video centers around fun and laughter, there is a deeper message about familial bonds. Macklemore has never been shy about the love he has for his grandmother, and the release of this video is just making sure the world heard him.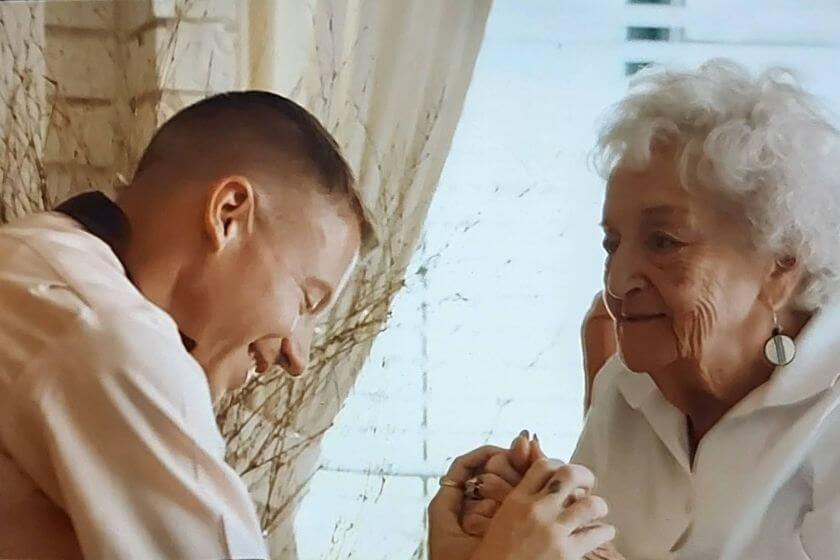 The video starts with Helen being told she gets to do whatever she wants for the day, a sentence you expect kids would go crazy for. What you don't expect is an 100 year old lady with a list of entertaining adventures. Before heading out to their fun-filled day, she is given not ordinary grandma loafers, but a brand new pair of the coveted Yeezy Boost 350 Triple White V2s.
Driving off in Macklemore's convertible, the first stop is egging houses. Then, you witness the rap star pushing her in the wheelchair as she tosses a few eggs at a door. It looks like you really are never to old to be a kid.
The next stop is a karaoke bar for some laughs and then to an arcade for some fun. They both enjoy several games of skee-ball and several shoot-em-ups, and then grandma finally wins at the next to impossible claw grab game. It must have truly been her lucky day. The smile on her face as she enjoys the one-on-time with her grandson is priceless and they clearly have a special and unique bond.
Next, Helen is off to the tattoo shop where the internet holds their breath expecting her to get some ink, but the visit is for Macklemore. Inked with a new dedication to his grandmother, the dynamic duo head off to a grocery store for some joy-riding in the motorized scooters. The final stop; a consignment store where grandma gets to pick out what she wants to wear to her party.
Back at the house, her friends are all waiting to surprise her and awaiting her is a beautiful cake. During the party we see Macklemore outside dancing by himself, and wonder why on earth he would be missing the party.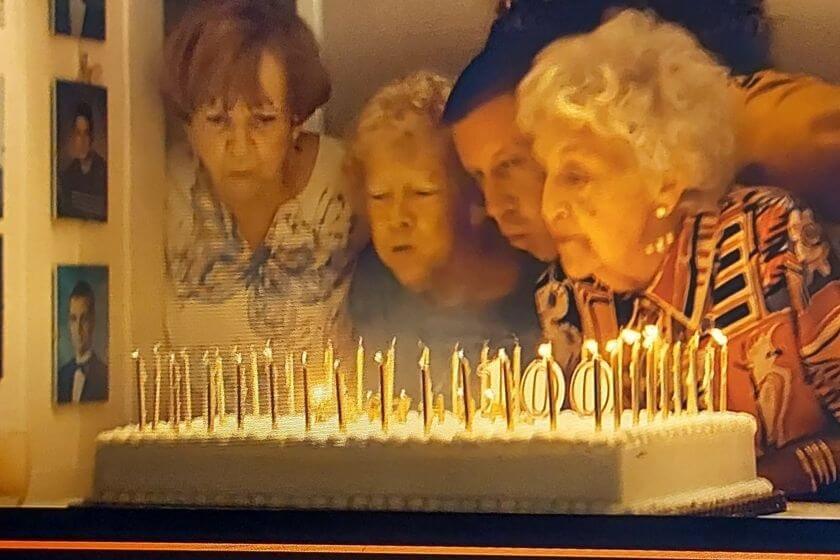 The arrival of the fireman explains his absence, especially when it turns out to be a stripper for grandma and her friends. The house is filled with laughter and girl-like giggles. The finale of the video shows Macklemore and Helen driving to a dock and sitting to watch the sunset over the lake. A perfect end to a perfect day.
An unusual video for the rap world, but very powerful indeed. A fun, high-five-filled day with laughter, joy and love, what any grandmother could ever ask for. The melodic harmony to the video provided by Skylar Grey emphasizes the closeness and special maternal bond that Macklemore has with his grandmother. "In fact, he dedicated the song to her on a social media post, stating that nothing was more 'Glorious' than her.
Final Thoughts
The video was instantly viral and was watched four million times in just two days. It prompted people to comment on social media, sharing stories of their grandmothers. Some were even inspired to reach out to their grandmas just from watching it.
Given the popularity of this video, there could be a new trend. The softer side of rappers may start to emerge in their music, giving us a whole new view into their world.
Citations
http://www.scarymommy.com/macklemore-glorious-video-grandma-100th-birthday/
http://people.com/music/macklemore-grandma-helen-surprise-100th-birthday-glorious-music-video/
---