Julia Roberts Shares Her Own Personal Beauty Secrets And Insights On Ellen
Ellen Asks Top Hollywood Star About Her Beauty Tips & Advice
---

Julia Roberts was recently a guest on Ellen's popular talk show, and while she was there, Ellen asked her what some of her beauty secrets were over the years. Watch this video below to learn what Julia had to say about beauty, attraction, and values.
Citations
http://ellentube.com/videos/0-lvjbbu5c/
---
Author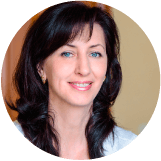 Alice
Alice is the ultimate Smarter Shopper. She even started her own coupon club with other moms from her neighborhood.
Alice at alice@smarter-reviews.com