---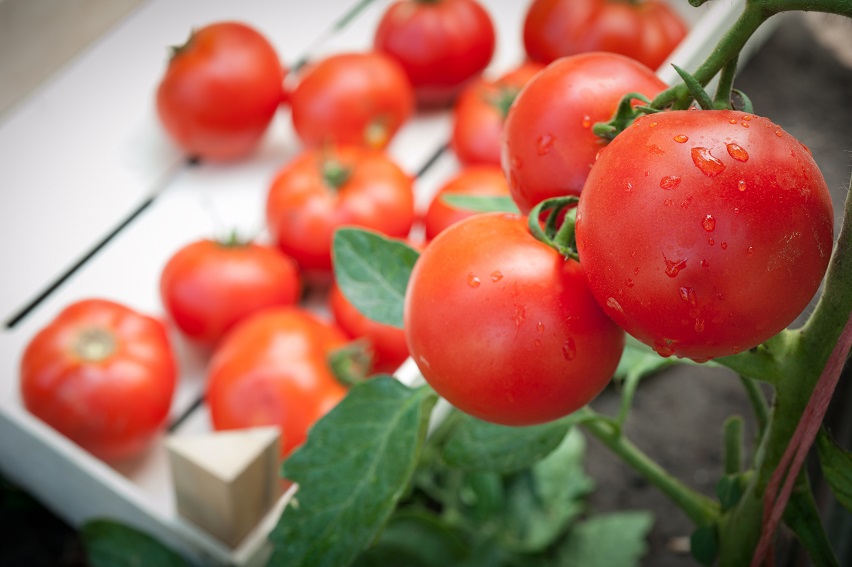 Exploring The Benefits of Tomato Products for the Skin
Doctors and dietitians have been recommending tomatoes for its health benefits for years. Many people are well aware of the fact that the antioxidants in tomatoes can help ward off disease in general. However, people are also starting to realize that the health benefits of tomatoes also extend to the skin.
The antioxidants of tomatoes can certainly help the skin directly, giving people the chance to nourish this part of their faces in a manner that can ward off the aging process and help make the skin feel radiant, smooth, and supple.

Tomato ingredients are often used to make face washes, face masks, and face packs. However, it is still possible for people to get all of the health benefits of tomatoes if they just decide to use the full tomatoes.
The acids in tomatoes can help to clean out pores on a regular basis, functioning as an astringent. Getting a tomato facial can really leave a person with glowing skin.
Using Tomato Packs
There are lots of different tomato packs that people can use in order to truly cleanse their skin. It's all about combining the tomato components with another natural ingredient to create a paste that can be used as a skin-supporting face masque.
Lemon Juice Tomato Pack
The tomato and lemon juice pack is one of the best that anyone can use. This is a pack that allows people to cleanse and sort of lighten their skin at the same time. In many cases, cleansing the skin in this manner will help to even out the skin tone.
People who have uneven skin pigmentation, especially if they have something like pronounced skin redness, can often benefit from a tomato pack like this one.

This cleanser involves taking one part tomato juice, one part lemon juice, and a half part of oatmeal and mixing all of it together. People can make more or less of all of it depending on the exact quantity that they need in order to clean their faces.
In order to use this tomato pack, people only need to spread it all over their faces. There is nothing more to it than that. Removing it is a simple matter of scrubbing it off and rinsing the face thoroughly as you would during any cleansing facial wash.

This is a tomato pack that can thoroughly manage to rinse off the face and cleanse it of a lot of different toxins. Lemons have bleaching properties, and this means that people will be able to even out their skin pigmentation. People can get smooth, radiant, and glowing skin as a result of using a tomato pack like this one.
Tomato and Oatmeal Pack
This is a pack that will require oatmeal powder, cucumber, and tomato. People have to take the seeds out of the tomato part of it all in order to make it work, but the actual pulp of the tomato and the cucumber will work well enough for the purposes of the pack alone with the oatmeal.
The cucumber will help to moisturize the skin, while the oatmeal will help to nourish the skin and the tomato will help to cleanse and energize the skin.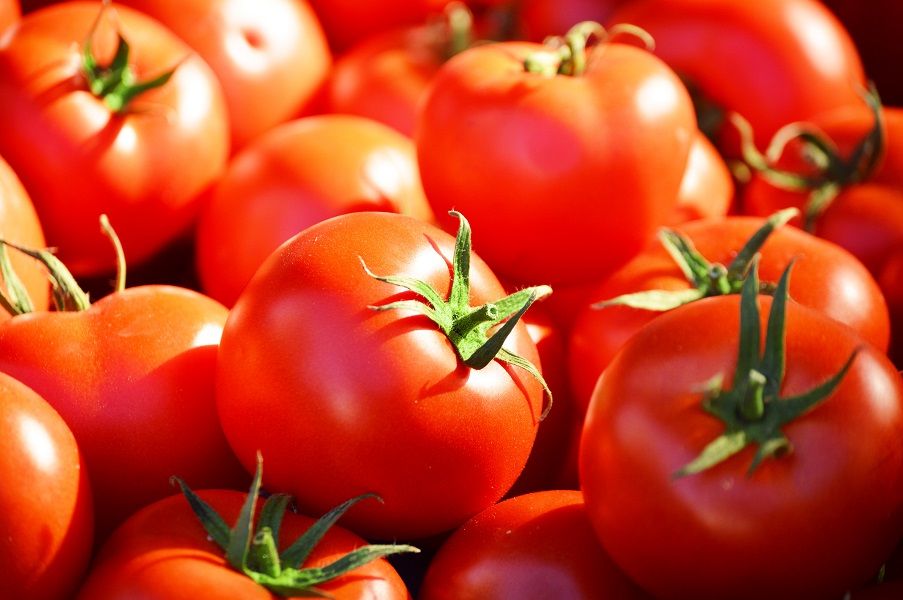 Buttermilk and Tomato Pack
Buttermilk has been used as a skin treatment for a long time. Farm wives have been using it for years. When people mix together the tomato pack, they should try to leave it on for about thirty minutes before perfectly washing it off, but it should generally work. People can use the tomato part of the pack to cleanse the skin while the buttermilk will nourish and smooth the skin, moisturizing it in the process. Skin care like this is perfectly natural and has a great deal of proven tradition behind it.
Honey and Tomato Pack
Honey has been used in order to cleanse and nourish the skin for a while. The juice from a whole tomato and a single spoonful of honey can work well enough for the people who are just trying to make a simple tomato pack for the sake of cleaning and nourishing the skin.
This is a tomato pack that can allow people to really cleanse their pores and smooth out their skin, since honey can do this and so can tomato juice. The combination can lead to a truly effective product. People need to leave on the pack until the skin starts to feel tight. At that point, they can get the results they are hoping for.
Besan and Tomato Pack
This is a tomato pack that might be less familiar to some people, but besan has been a beauty product for a long time by this point. When combined with tomato juice, honey, and sour curd, people can truly create a skin pack that will work well for any beauty regimen. When mixed together, this is a tomato pack that will clean out the pores, remove the toxins from the skin, nourish the skin, moisturize it effectively, stop acne, and otherwise energize dehydrated skin, all-in-one.
Carrot and Tomato Pack
A carrot and tomato pack more or less consists of carrots being ground into a fine pulp and then mixed with tomato juice. This is a fairly simple pack, even if it might be physically harder to mix. The vitamin A in carrots is very good for the skin. It has a lot of important age-defying properties. Combined with the tomato products, people can get smooth and radiant skin for years with a pack like this one.
Final Thoughts
Skin care and skin health are complicated subjects. One single tomato pack will not necessarily work for all people the same way. Some people will vary in terms of their skin types. They might have to shop around and try a lot of different things in order to make sure that the particular pack is working for them, even if they are using all-natural ingredients.
However, people still should keep in mind all of the simple health benefits of tomatoes for the skin, and that skin care can be accomplished without a lot of toxic chemicals. It's for this reason that using tomato packs as skin care products is one of the most surefire and effective ways of smoothing out and supporting your skin.
---