---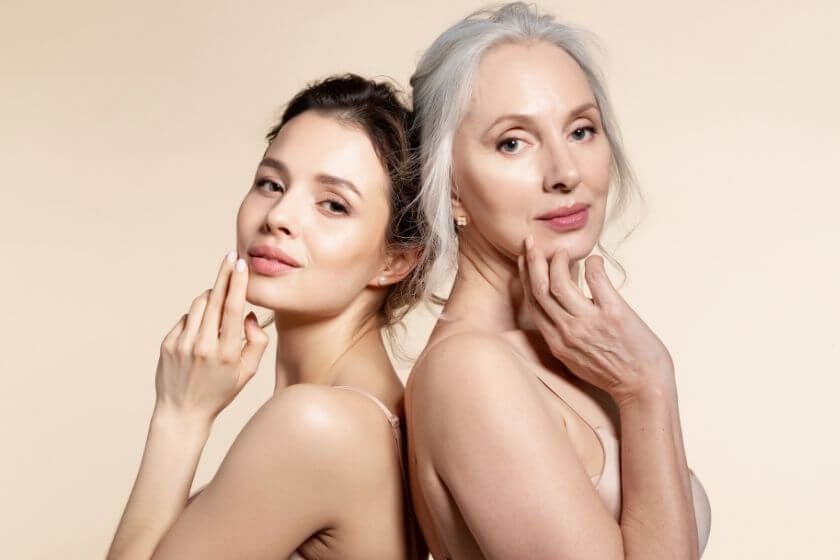 Do you ever wish to have that youthful and glowing skin? Well, you're not alone. Most women begin to notice a change in their skin appearance as early as their thirtieth birthday or when they get to midlife. All this depends generally depends on their routine and daily habits.
While it's impossible to control factors such as genetics that influence the formation of your bone structure or falling estrogen levels that lead to sagging, there are certain things you can take care of to prevent further damage to your skin.
Unfortunately, a lot of women wait until they start noticing smile lines, crow's feet, and brown marks to start an anti-aging routine. Starting earlier is optimal, but the good news is that it's never too late or too early to start caring for your skin.
Causes of Premature Aging and Dehydration
Aging is caused by extrinsic and intrinsic factors. Some of the external factors that speed up the process of aging include:
Diet and Lifestyle
Whether you're addicted to processed foods, smoking, or excessive alcohol consumption, all this will have an impact on your skin.
Exposure to UV Rays
Sun damage is the main environmental cause of premature skin aging. With a good SPF and lots of water, this type of damage can be prevented.
Stress
When you're stressed, high levels of cortisol are produced and this breaks down the elastic and collagen tissue, leading to premature aging.
Dehydration
Dehydration can make your skin appear older and can enhance wrinkles and fine lines. Lack of water in your system can also speed up aging.
Here are some seven easy tricks to fight aging, dehydrated skin.
1. Eat Right
You've probably heard of the saying you are what you eat. This is true when it comes to energizing your complexion. Most people expect the dermatologist to prescribe a list of skincare products they should use, but end up getting disappointed when told that all they need is to change their diet. Youthful skin starts with the nutrients within the body. Focus on what you put in your body by eating a balanced diet enriched with vitamins, carbohydrates, protein and minerals.
Vitamin E and lots of Omega-3 fatty acids provide essential fats that protect the moisture barrier. Also, drinking lots of water to keep the hydrated dump the junk. Get rid of fast foods and processed items as they promote inflammation of dermal cells.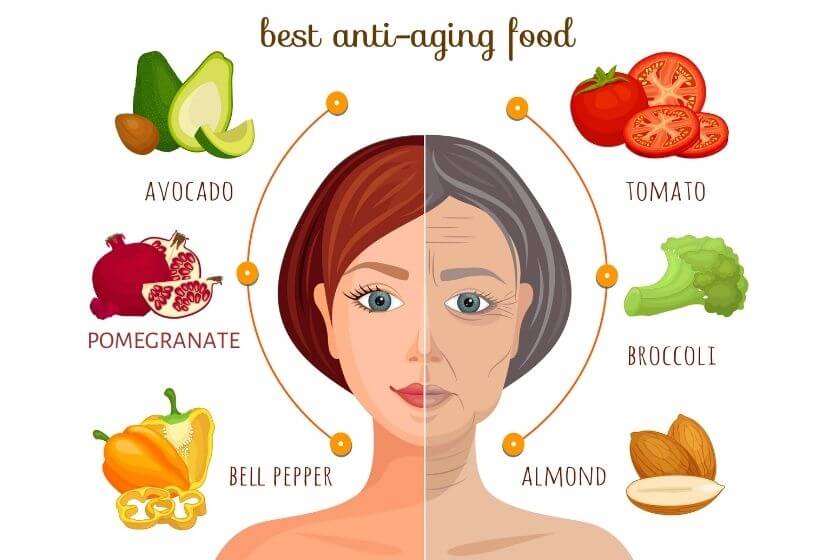 2. Go For Skin Regenerating Procedures
A ton of skin care procedures available at the dermatologists or spas do a lot more than give you the illusion of a youthful skin. They help in cell regeneration, which slow the changes that could cause wrinkles and a dull texture.
A simple facial at home can make your skin look brighter and ten years younger. Microdermabrasion, available in spas, stimulates collagen growth and brightens your skin. For those with a dull or rough texture, fractional resurfacing can improve one's skin texture while reducing acne scars, sun spots, and wrinkles.
3. Have a Daily Skin Routine
Skin care shouldn't be difficult or complicated. All you need are the basics. Having a morning and an evening routine is essential to preserving that youthful look.
During the day, you're likely to be exposed to UV rays, so using a sunscreen should be on top of your to do list. Never sleep with your makeup on as the products contain chemicals that could harm your skin if left for a long time. Ensure that you have a moisturizer to apply after a retinoid. Finally, change your pillow case after some time to avoid bacterial infection.
4. Invest in a Retinoid
Retinoids are well-kept secrets for anti-aging. Retinoids contain vitamin A compounds that have been shown to boost cell turnover and collagen production. This anti-aging product is also known to stimulate blood vessels and unclog pores in the skin area, resulting in a smoother, brighter, and healthier looking skin. You should see a difference within a month or two.
To start, you need to consult a dermatologist to get recommendations on which retinoid is right for you, and make sure to follow the instructions as directed by a doctor. Retinoids work best at night on a clean face. This is because the compounds are sensitive to sun. Always apply a moisturizer after applying a retinoid.
5. Reduce Your Sun Exposure
UV ray exposure is the leading cause of skin aging. The sun rays destroy elastin, leading to a loss of collagen. This results in wrinkles, a lost jawline, and dropping skin. It also roughens texture and adds discoloration. In addition, UV rays have been shown to cause skin cancer.
While it's impossible to completely stay out of the sun, you can limit your exposure. Always apply a sunblock with an SPF of at least 30+ to your face. Apply it on your ears and neck as well as these areas are vulnerable to effects caused by this harmful rays.
Stay indoors between 10 a.m. and 4 p.m. as this is the time when the rays are most potent. You can also wear UV-protective sunglasses or walk on the shady side of the street to reduce your exposure.
6. Get Some Beauty Sleep
A lot of celebrities attribute their youthful looks to sleep. Sleep is important as it helps rejuvenate the dead cells, leaving you flawless in the morning. Avoid working out three hours before bed and say no to that evening up of coffee as it interferes with your sleep. Moreover, getting enough rest helps to get rid of those dark circles under your eyes.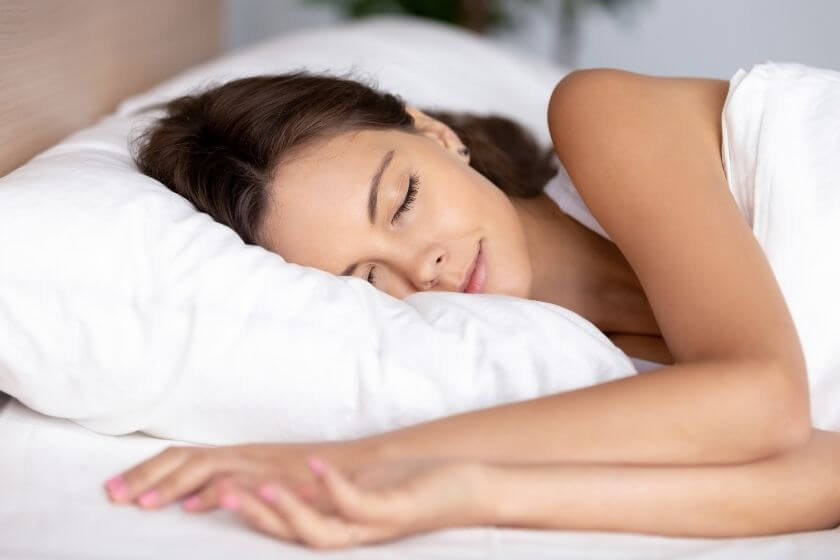 7. Do Not Forget Your Eyes
As you age, the area around the eyes tend to decrease in circulation. Eye ligaments weaken and this leads to puffiness. The eye area is the first place to show visible aging signs such as wrinkles, fine lines, and puffiness. Applying an eye cream is highly recommended. Also massaging the area to reduce the puffiness.
Final Thoughts
Applying these awesome tricks to your daily skin care routine could help you preserve that youthful look. Ensure that you have a morning and evening skin care routine, eat right and get enough rest to enjoy having a healthy and vibrant skin.
Citations
https://www.caring.com/articles/5-best-anti-aging-tips-for-your-skin
http://www.cityline.ca/video/4-easy-steps-to-treat-aging-and-dehydrated-skin/
---